Café «Udacha+»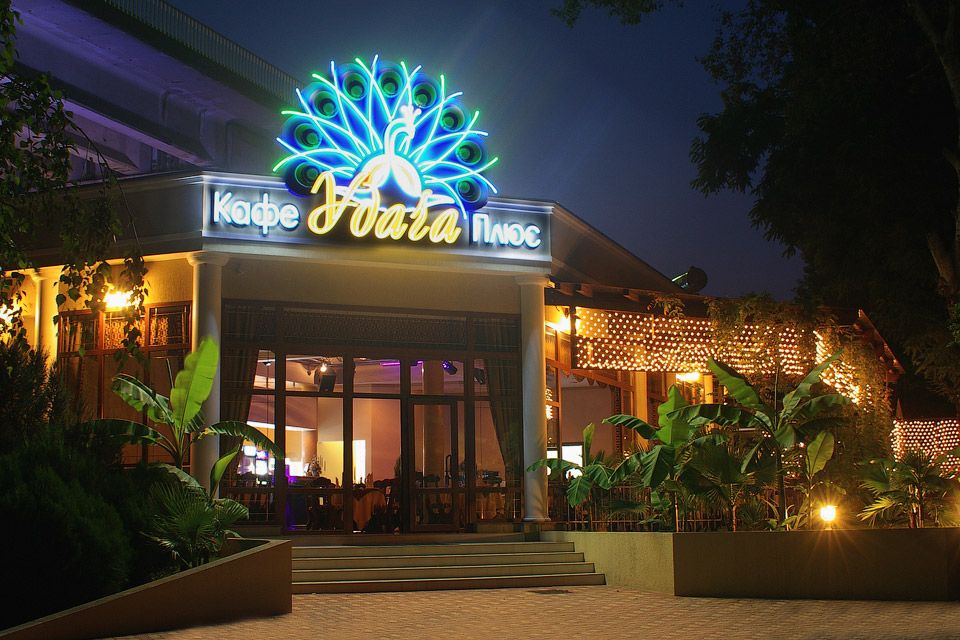 Overview
Away from the noise of the city, in a picturesque corner of Hosta, in the kingdom of coolness and comfort, where the birds are singing in unison with the tunes of your favorite songs, where the green is striking in its brightness, where the gray days turn into holidays, where people are good and kind, here is located a fine and home-like café, which is called «Udacha+». The interior in this place is very interesting, decorated with a rustic style. The waiters are pleasant and quiet, serving dishes fast and simultaneity, the music is not annoying – just what you need. Menu here is made in the old Russian style.
Cuisine
With a great pleasure virtuoso Chef offers you to try masterpieces of European and Russian cuisine and signature aperitif will awaken any appetite. The best dishes found nowhere else in Sochi, even in the capital of Russia, and a present from the Chef is simply amazing, delicious. In the café «Udacha+» each dish is a work of art. In this great place you only will find excellent products and high-quality dishes at reasonable prices for it. Wonderfully decorated meals prepared with a great soul.
Occasions
Relaxed atmosphere with friendly and attentive staff, nice music will allow you to escape from everyday worries and have a really great time here. In the café «Udacha+» any birthdays and the weddings will become an even greater splendor, romantic date on the summer terrace certainly will turn into a declaration of love. Your impressions exceeded your best expectations! Beautiful, culture, delicious. The opened part of the cafe is surrounded by thickets of banana trees, lights up in green. Very nice and cozy. Great place for a business meeting, a family dinner or just for having a good time.


Cuisine: Russian, Caucasian, European.
Restaurant services: Dinner, After-hours, Lunch, Brunch, Accepts Mastercard, Accepts Visa, Highchairs Available, Outdoor Seating, Reservations, Seating, Serves Alcohol, Takeout, Waitstaff, Wine and Beer.
Suitable for: Child-friendly, Local Cuisine, Groups.
Website: http://udacha-plus.net/
Telephone: +7 918 301-73-77
Comments