Café «Afina»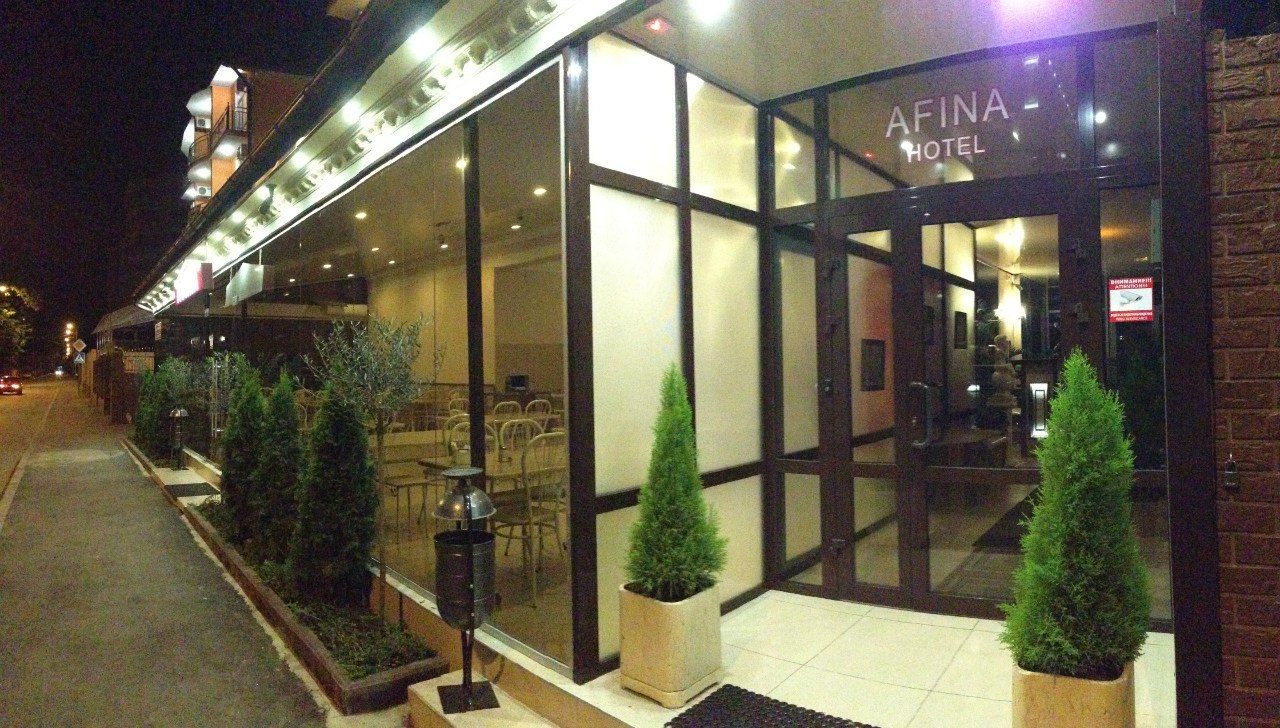 Overview
In the clean part of Sochi with sea breezes and the scent of eucalyptus trees, is located café «Afina». Convenient location, unsurpassed home-style cuisine and excellent service contributed to the fact that this place quickly found immense popularity among locals and tourists. Menu of the café «Afina» was created by taking into account all the wishes of our guests every day, and it includes more than 70 dishes.
Cuisine
Café «Afina» presents the best traditions of European and Caucasian cuisine, as well as dietetic menus. Experienced chefs delight guests with traditional dishes cooked unbelievably delicious. Also, in this beautiful place you can order the original and unique dishes of author cuisine, the chef is sure to surprise you with a new approach to the culinary arts. If you prefer vegetarian food, there are dishes for this kind of customers as well. You can come here to spend time with your family, as staff will not forget about the youngest visitors, there is a children's menu. Therefore, any mother will be calm for her child!
Occasions
Café «Afina» is a cozy place with an unobtrusive design and comfortable interior, so you will always enjoy your breakfast, lunch or evening meal! Friendly atmosphere, the price level is not beating your pocket and decent service are the main advantages of the café! The secret is simple, having been here once and felt the warmth and hospitality, and having tried this delicious food at affordable prices, you will certainly come back again! The staff will strive to make your stay as comfortable as possible, so a good impression of days spent at this beautiful resort will stay with you for a long time and warm in gray inclement days. Every day a new dish from the chef!
Cuisine: European, Caucasian.
Restaurant services: Dinner, Accepts Mastercard, Accepts Visa, Full Bar, Reservations, Seating, Serves Alcohol, Takeout, Waitstaff.
Suitable for: Groups, Local Cuisine.
Website: http://en.afina-sochi.ru/kafe/
Telephone: +7 800 250-71-41
Comments