Café-terrace «Del Mar»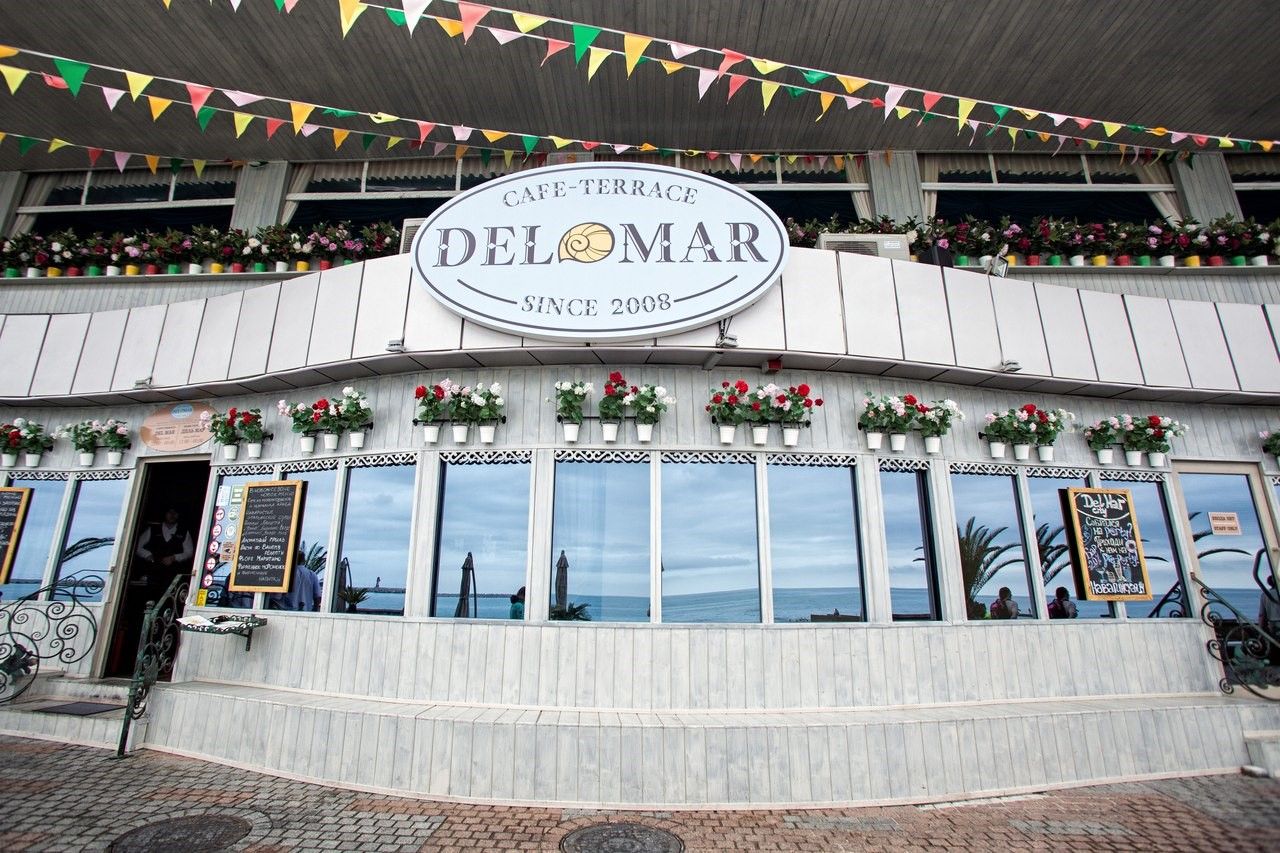 Overview
Café-terrace «Del Mar» is an extraordinary place in Sochi, which has become almost a cult café among locals and tourists from different countries around the world. Café «Del Mar» is one of the few projects in Russian Federation that have received a TripAdvisor 2014 reward! Café «Del Mar» is a very welcoming place where you can enjoy delicious dishes and beverages!
Location
Café «Del Mar» is located on the central waterfront of Sochi. It will always surprise its visitors with amazing romantic views of the Black sea in the morning, afternoon and evening in the best traditions of European cafés. Sounds of the sea, the heady smell of salt water, sun glare and splashes of emerald drops – a magnificent feeling that you can expirience in café «Del Mar»! This beutiful place has a great atmosphere and it is probably the best café on the Sochi seaside.
Cuisine
Carefully selected staff and highly expirienced chiefs is a perfect combination, that provides quality modern service and traditional time-tested cuisine. Café-terrace «Del Mar» menu deserves special words. There is a wide selection of Italian and European cuisine, Italian pizza and pasta, salads, snacks, hot first and second courses, homemade desserts and cooling drinks. All dishes are incredibly tasty and not so expensive.
Occasions
Café «Del Mar» ia a good place to meet with family or with a big company of friends, here you can find joy and peace, whatever you prefer. Escape from the noisy streets of Sochi and find yourself in this wonderful café by the sea – what could be better, especially in the summer!



Cuisine: Japanese, Mediterranean, Italian, Seafood, Pizza.
Restaurant services: Brunch, Lunch, Dinner, Accepts Mastercard, Accepts Visa, Delivery, Free Wifi, Full Bar, Highchairs Available, Outdoor Seating, Reservations, Seating, Serves Alcohol, Takeout, Television, Waitstaff, Wheelchair Accessible.
Suitable for: Special Occasion, Large groups, For families with children.
Website: http://delmar-sochi.ru/en/
Telephone: +7 988 237-10-20
Comments